Sorry for the lack of posts. Been majorly busy the past few days.
Apparitions are ghosts which look exactly like the person they once were except they are transparent. Apparently they are the rarest form of ghost and are almost impossible to catch on film, which to me just sounds like people use that as an excuse to say they've seen a ghost but have no proof even though they had a camera. Logically they should be more visible on film than to the naked eye because camera's take pictures of what can be seen and these days they can pick up details so small that they are invisible to the naked eye. Anyways here's some pictures of apparitions.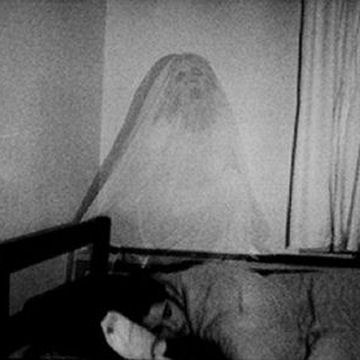 As you can see I have gone for older photos this time. Photoshop makes pics so much easier to fakes these days. Even back when camera's were new they could be faked although the process was more difficult. I'm unsure what to make of these pictures so I'll just leave them for your browsing pleasure :) Here's a video
Not much to make of it really but it's definately see-through lol.
Pictures taken from these sites:
http://www.mysupernaturalstories.com
http://www.angelsghosts.com
http://www.scaryforkids.com