Orbs are floating balls of light. Basic description really but I don't see the ghostly aspect of them. In my opinion all photographs of them can be simply explained, the most common cause of them is probably the flash reflecting off a dust particle in front of the lens. Look at these photo's and maybe you'll agree with my thoughts on them.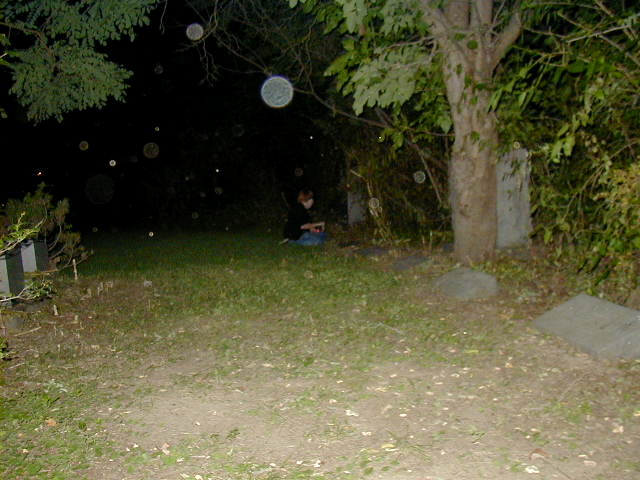 The first image is probably pollen which the flash reflected off. I'm sure that the majority of "orb" pictures occur when a flash is used. The second picture is clearly the light from the window hitting dust near the lens, notice how none of the orbs are on the right hand side of the picture. The third effect could be faked using a torch aimed at the camera or could easily be made using programs like paint or GIMP.
I don't think orbs are anything paranormal at all. They could easily be any number of non-ghostly things.
Here's a video of ghost orbs in action.
Most of these look like a laser of some sort. Although one does seem to be coming through the room towards the camera. I'm still not entirely convinced about them.
The images used are from these sites:
http://www.hauntedhovel.com
http://orbsandghosts.com
http://www.hauntedamericatours.com